The Florida Keys are a prime location for all things vacation: beaches, wildlife, culture, and, of course, delicious food! It's no surprise that this island chain is known for its fresh seafood, but where to even begin navigating the seafood dining scene in the Keys?

We're breaking down the top best seafood places in the Florida Keys for your next feast.


Key Largo Conch House
If you like conch, this place is for you. The name says it all! Key Largo Conch House is a family-owned and operated restaurant that's dedicated to environmental sustainability. The family's food has been featured on major TV shows like Emeril's Florida, Travel Channel's Man v. Food, and The Food Network. A meal here could include anything from the classic conch fritters to lobster and conch ceviche to a wide variety of upscale seafood and "by land" entrees. The Conch House also has a fantastic breakfast menu — Cajun shrimp and grits, anyone? It's a delicious, well-rounded experience.


The Fish House Restaurant & Seafood Market
The most-awarded and recognized seafood on Key Largo can be found at The Fish House Restaurant & Seafood Market. Since 1982, this staple has brought "conch-style" cooking to their "Key-style" restaurant and pleased thousands of diners. The ambiance is ultra-relaxed, friendly and encourages you to sit back and really savor your meal.

The menu includes specialties like signature homemade chowder, yellowtail snapper, Florida lobster, and a rotating Catch of the Day. The Fish House team brings their seafood from their dock directly to you — can't get fresher than that!


Kaiyo Grill & Sushi Bar
A tad more upscale, Kaiyo Grill & Sushi Bar is an Islamorada favorite. Located in an old clapboard house, this fun spot is the island's first Asian fusion and sushi restaurant and has made quite a reputation for itself. Kaiyo calls its menu "diverse...like nothing else," and the way they combine wood-fired techniques with Asian cuisine is definitely unique.

Sushi lovers enjoy the freshness and originality of rolls like the Blue Marlin or the Viola's Garden. Not a fan of raw fish? Try the wood fire grilled scallops or the crab stuffed shrimp. Every dish is elevated and every bite is memorable at Kaiyo.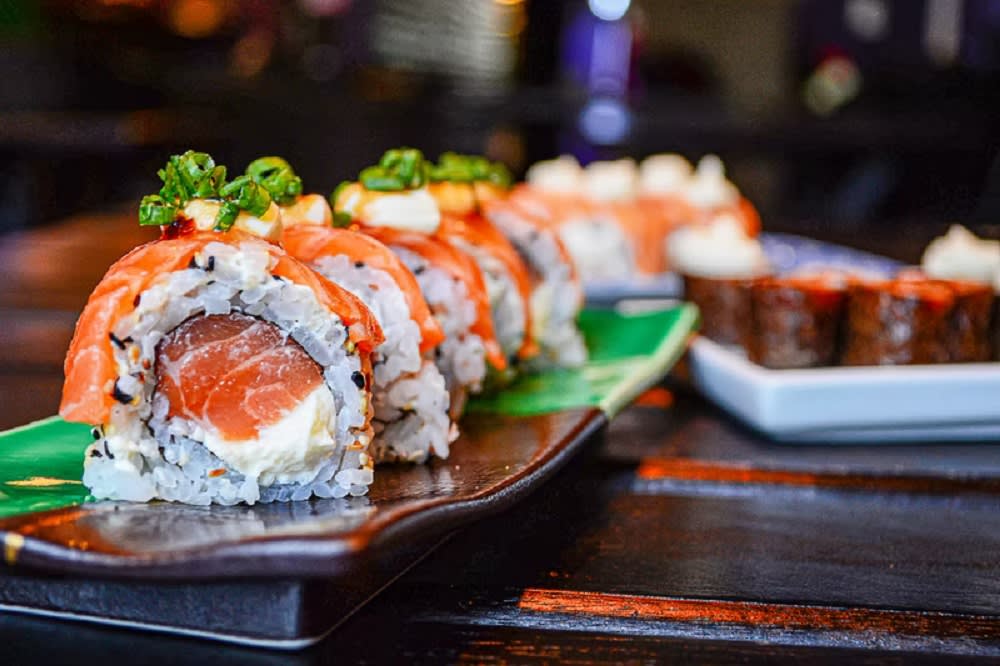 Marker 88
Marker 88 is a Plantation Key restaurant located on one of the only natural beaches in the Florida Keys. To dine here is to enjoy soft sand, glowing sunsets, and peaceful live music, especially if you request a table directly on the beach). Try everything from their lobster bisque to their hogfish grenobloise to their painted tuna.

Can't make up your mind? The Captain's Platter has a little bit of everything and is ideal for sharing. However, no visit to Marker 88 is complete without trying their famous key lime pie. Savor its tart sweetness while you soak up a delicious meal in beautiful surroundings.


Burdines Waterfront Marina and Bar & Grill
This Marathon staple is all about waterfront relaxation. Located on Oceanview Avenue, it's a prime place for boaters to drop by for a meal after tuning up their boats at the marina. You don't have to come from the water to enjoy these waterfront views, though!

Drop by and indulge in a shrimp or mahi reuben, a yellowfin tuna steak sandwich, or the bacon-wrapped BBQ shrimp. This is a great spot for families because the menu is so diverse. Tiki-style decor and friendly staff members are just two highlights of eating at Burdines, and these elements work together to make you feel like you're truly on vacation.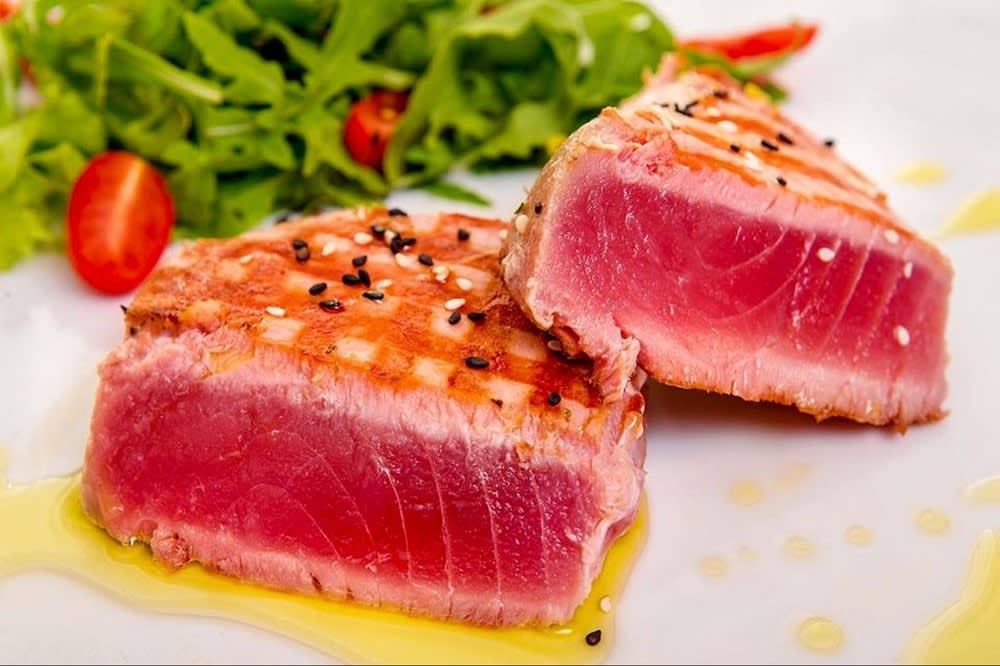 Milagro Restaurant and Bar
Located in Big Pine Key, Milagro is a very recently opened restaurant brought to you by esteemed resort chef Kevin Montoya and his manager wife Maggie. "Milagro" means "miracle" in Spanish, and that's what the Montoyas believe this restaurant to be — a miracle. They're incredibly passionate about the dining experience they create for their guests, and they want everyone to have a one-of-a-kind experience.

And with this menu, you certainly will! Food-wise, you're in for a mix of land and sea. Pan-seared shrimp and scallops Vera Cruz and the coriander-seared black grouper are two seafood standouts, as is the delicious wood-grilled octopus. Milagro is also known for its impressive list of cocktails, which includes the refreshing Lavender & Blueberry Cosmo and the unique Woodfire Grilled Pineapple Mojito. Stop by Milagro for a meal that will engage all of your senses.


Boondocks
This Ramrod Key "restaurant" is way more than a restaurant. It's an experience — one that's perfect for the entire family. The food here is perfect for sharing and includes signature items like bang bang shrimp, "Crabby Fries" and fresh catches. Their most famous dish? The mac 'n cheese. It's house-made and becomes extra-delicious with the addition of lobster.

When you're not busy devouring Boondocks' delicious food, you'll definitely want to play a round of mini-golf — the Boondocks course is the only one in the entire Keys! There's also the "Largest Tiki Bar in the Keys," where you'll find a long list of frozen and on-the-rocks specialty drinks. Pair all of this with live music, and you've got quite an evening ahead of you!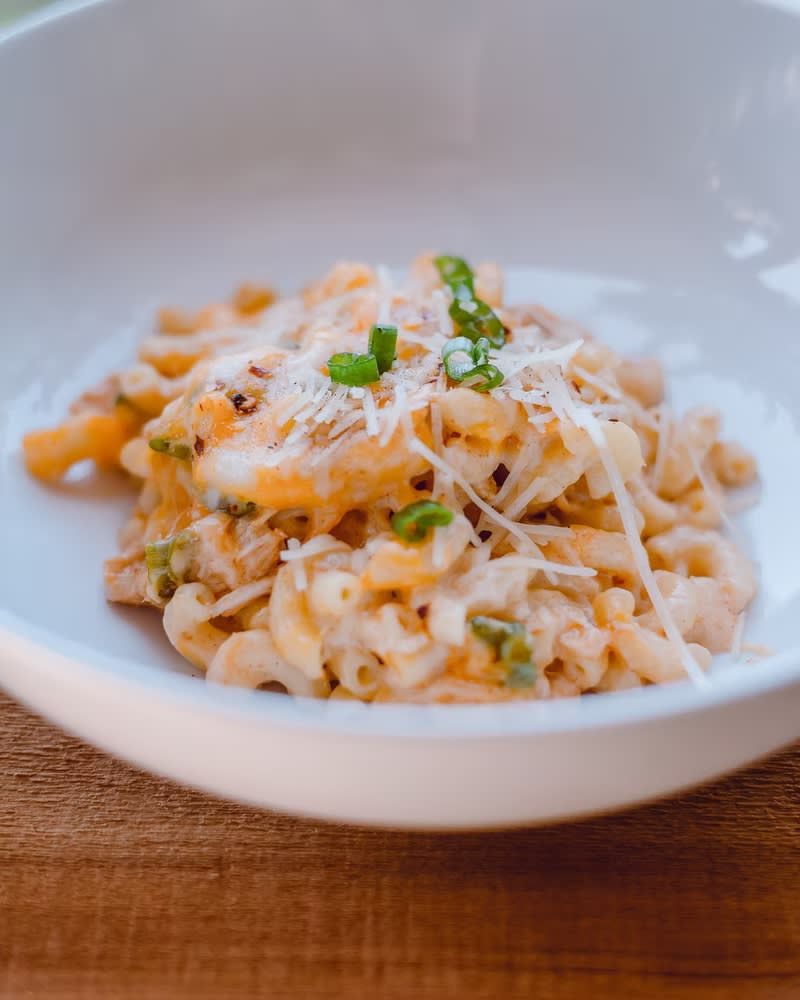 Eaton Street Seafood Market
Key Largo's best is certainly one of the best in all of the Keys. At Eaton Street, seafood goes from the ocean to the market to the restaurant and directly onto your plate. They stock and serve only the freshest catches, and the difference is palatable. If you're in the mood to cook, load up on ingredients at the market. If you'd rather let the chefs work their magic, then head to their patio for some al fresco dining.

The atmosphere here is simple because the food speaks for itself. Try a fresh grilled lobster tail with crunchy plantain chips, a Catch of the Day fish sandwich, or a large lobster roll with Maine lobster meat (an Eaton Street classic). This is as authentic as it gets!
Interested in learning more about what the Florida Keys have to offer? Contact OceanSIR. They're the experts in Keys real estate, and they can help you find your next home.