Florida is known for its golden beaches, pristine skies, and general carefree attitude that rivals any Caribbean getaway. Key West is, without a doubt, one of the best places to live in the sunshine state. This lovely island boasts a tropical climate that stays the same temperature year-round.


However, Key West real estate is fairly competitive, given the city's small population, making it the second most expensive city in Florida. If you're looking to relocate to this
tiny slice of paradise
, learning more about the area can give you a leg up over the competition. Here is everything you need to know about Key West.
What to know about Key West real estate
Cost of housing
Depending on the size and location, homes in Key West can easily topple over the $1 million mark. These higher-end houses are typically move-in ready and feature state-of-the-art upgrades to dazzle future homeowners.


Moving away from the actual beach, a 2-3 bedroom home usually runs in the $300-$500k range. However, these homes do not typically offer top-of-the-line appliances and may require renovation to fit your aesthetic requirements. On the lower end of the spectrum, a 1-2 bedroom cottage or apartment may run you $1,200-$1,800 per month in rent.


Prices will fluctuate depending on your neighborhood and proximity to the water. Apartments will most likely have additional rental fees you should consider, such as pet rent, parking fees, and rental deposits.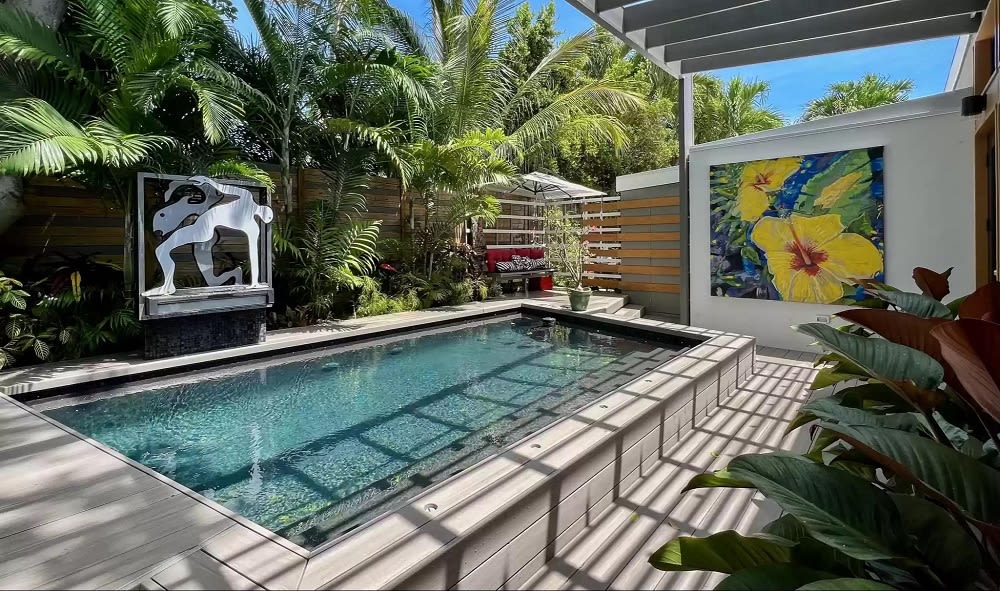 Cost of living
Cost of living simply refers to everything you must pay to maintain your lifestyle, including where you live, health care, transportation, entertainment, and food. Because Key West is an island, many goods, such as groceries, tend to cost more than the national average due to the costs associated with transportation.


When analyzing the cost of living in Key West,
Best Places
reports that the city scores 154 overall, based on a U.S. average of 100. The city scores a 114 rating in groceries, 274 in housing, and 145 in health care. Living in Key West can be costly, even for someone with a modest lifestyle.
Employment
With such a high cost of living in Key West, a well-paying job is crucial. Fortunately, the unemployment rate in the city is about 3%, but competition is fierce given the island's small size. Before searching for homes in Key West, get a feel for potential job opportunities.


Depending on your particular field, the average salary in Key West is around $56,000 per year or $27 per hour. The city houses a booming tourist industry, so relevant jobs are highly demanded.
Transportation
Your mode of transportation around Key West is an important consideration. Owning a car is pretty standard; however, gas is typically 10% more expensive than in the rest of Florida, and parking may add additional costs. Due to these factors, some people opt for public transportation, such as the bus system that offers five routes throughout the city. Additionally, given the small nature of the island, many people choose to walk or ride a bike or scooter to get around.
Neighborhoods
Key West is roughly only two miles long and four miles wide. The city comprises eight neighborhoods, each offering distinct advantages, and disadvantages. Here are three of best neighborhoods in Key West.
Historic Old Town is the central part of Key West and houses the infamous
Duval Street
. This part of the city also contains most restaurants, bars, shops, and nightlife. You can find a number of luxury apartment complexes in the area, or you may consider renting part of a historic Key West home.
Stock Island is an area just outside of Key West and is steadily becoming the "suburb" of the Keys. This residential area offers numerous apartment complexes, but the area is popular, so apartments rent out fast. If you're looking for beach homes in Key West, this neighborhood features stunning homes with undisrupted ocean views.


Bahama Village
is a colorful 12-block residential area that features Bahamian-style architecture and panoramic water views. The apartments and houses in this area tend to be small but cozy. For people with children, this neighborhood contains the city's community swimming pool and playground.
Points of interest
The value of Key West real estate largely depends on its location to popular points of interest in the area, such as the following.


Duval Street is a mile-long road that serves as the city's main street. Along this stretch of road, you'll find numerous bars (43 to be exact), restaurants, and shops. Because Duval Street is essentially the epicenter of Key West, there will never be a shortage of new boutiques to shop at or delicious restaurants to sample.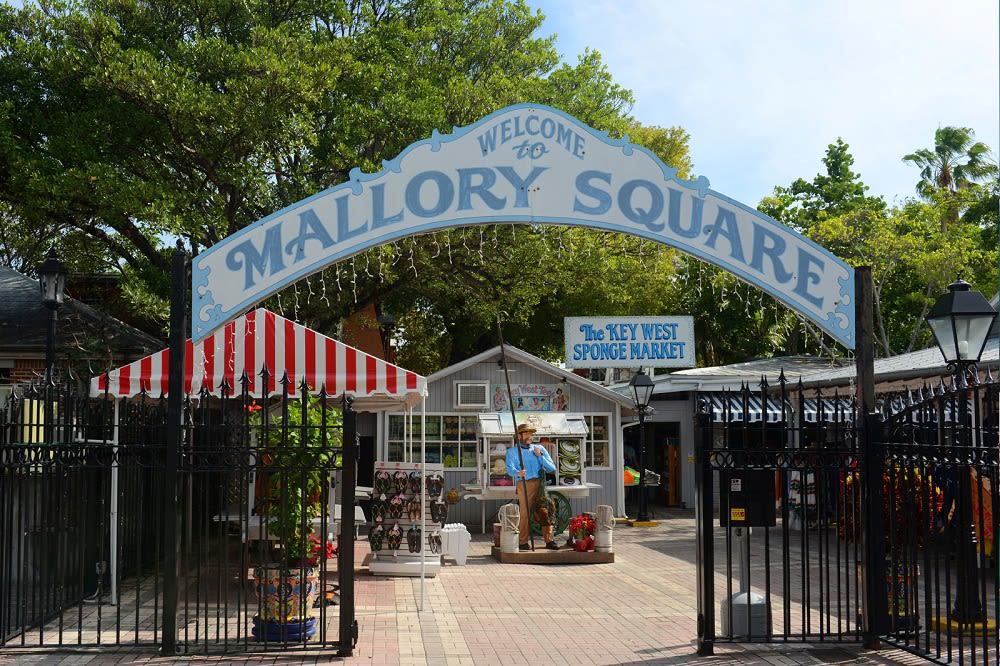 This
waterfront shopping center
houses numerous restaurants, bars, vendors, and street performers. The square's nightly Sunset Celebration offers a colorful and beautiful view of the sun sinking into the Gulf of Mexico horizon.
Beaches
Key West island was formed by a string of coral reefs beneath the water. Since the reefs keep sand from washing ashore and forming beaches, much of the island's shoreline today is rocky and mainly used for boat docks. However, the city does offer a few sprinklings of small public and private beaches across different neighborhoods. Just keep in mind these beaches tend to be very popular with tourists and locals.
Ready to relocate to Key West?
Whether you're looking for apartments, condos, or beach homes in Key West, the city is a great place to live and work. If you're ready to relocate to the area, it's best to seek outside help.


Key West real estate is very competitive due to the island's small nature. To guarantee you're able to score the home of your dreams, work with one of the experienced agents of
Ocean Sotheby's International Realty
.