Beautiful beaches
Perhaps the most notable and memorable feature of the Florida Keys is its endless array of stunning beaches. Beach is life in Florida, and the Keys are brimming with oceanic opportunities.

Sombrero Beach is located in Marathon and is one of many gorgeous beaches available to Florida Keys residents. The beach has a shaded park with a picnic area, volleyball courts, and restrooms/showers, everything you need for a lovely day on the sand. The most exciting thing about Sombrero Beach is that it is a turtle nesting beach. The city surveys the shore for hatchings and limits human activity in those areas to ensure no harm will come to this miracle of nature. Catch a glimpse of sea turtles from a safe distance while sunbathing by the seashore.

Located in Islamorada, Anne's Beach is a worthwhile place to visit for a tranquil afternoon. This natural sandy beach has shallow waters ideal for relaxing under the warm Florida sun or for your toddler's first interaction with the ocean. Windsurfing is popular, and there is a 1,300-foot boardwalk where you can take a stroll and reflect.

Head to Key Largo for a once-in-a-lifetime experience at John Pennekamp Coral Reef State Park. With 70 nautical square miles of surreal, colorful coral reefs and marine life, visitors can get a close look at the ocean's wonders by snorkeling or scuba diving in the area. There are also walking trails, picnic areas, and a lovely beach. In addition to swimming, you can opt to canoe or kayak through the water park. An aquarium with an array of marine wildlife is accessible at the visitor center. This location is just one of many displaying the magnificent seascape and wildlife the Keys has to offer.

Revel in the 16.5 acres of seascape at Clarence S. Higgs Memorial Beach Park in Key West. This is a premier beach of the Keys, given its vast selection of activities and things to see. Home to a Civil War-era fort, this beach is a registered historic landmark. Recreation includes snorkeling, swimming, sunbathing, beach volleyball, and a shore-accessible underwater marine park, to name a few. Bring your canine pals to your seashore excursion to frolic in the dog park, which is conveniently separated into small and large dog areas. You can rent all the beach gear needed for a relaxing or eventful day on the beach at Tropical Water Sports. This location is perfect for a fun day of swimming, water sports, and entertainment for the whole family.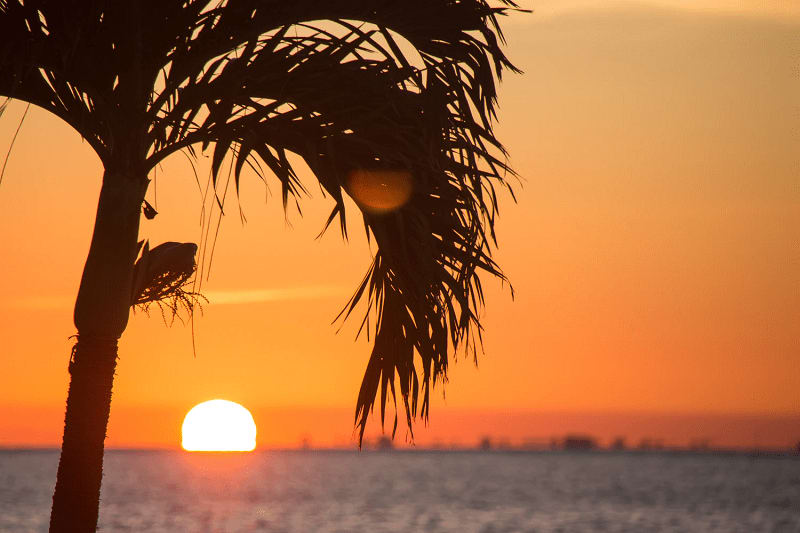 Activities abound
Oceanic and outdoor recreational opportunities are limitless in the Florida Keys. There is so much to see via the sea, local wildlife and greenery, and rich Florida history.

Experience the ocean in a new and exhilarating fashion with Z Flight Watersports. The company's professional master captain has over 30 years in the boating industry, sending people soaring in parasails over the beautiful blue waters of Marathon. It's an unforgettable adventure for friends, family, and even children.

The Lagoon on Grassy Key in Marathon is a wonderland for watersports and locality. Try your hand at wakeboarding, kiteboarding, or foil boarding for the more advanced rider at the Keys Cable Park. Purchase all the proper gear for getting out on the water at Lagoon Saloon. Once you've spent the day taking advantage of all the watersports adventures, wander over to Bongos Cafe for some eats and drinks. Get involved with the Florida Keys Community Center, an organization committed to education, sustainability, arts, culture, and preservation of the local community's environment. This park is a must-visit to truly get a taste of what living in the Florida Keys is all about.

For a well-rounded day out on the water, Sunshine Watersports has you covered. Ride around in style as you explore the ocean in a rented luxury vessel optimal for snorkeling, fishing, diving, or simply cruising around and taking in the sunshine and scenery. Glide across the water and rejoice in an adrenaline rush with a Jet Ski rental or guided Jet Ski tour. Revel in the beauty of the ocean and mangrove trails at a leisurely pace via paddleboard or kayak. Whether you're after excitement or tranquil exploration, Sunshine Watersports has it all.

Visit the 100-square mile Dry Tortugas National Park, almost exclusively aquatic and made up of seven charming islands. The 14-acre enclave Garden Key is home to Fort Jefferson, one of the most prominent 19th-century forts in the U.S. and a cultural focal point of the park. Spend a few days away from life's stresses with a camping trip packed with spectacular sunsets, snorkeling, and stargazing on Garden Key. Bring your boat and permit to explore the breathtaking waters, or just swim about to discover its endless beauty.

Roam the grounds and home of acclaimed author Ernest M. Hemingway at his home-turned-museum in Key West. Learn about Hemingway's journey to Key West aboard his custom yacht, The Pilar, which is on display overlooking the tennis courts. The museum features his luxurious swimming pool and sumptuous gardens of varied flora. The Hemingway Home & Museum is an excellent place to learn about the grand author's life and history and to get a sense of his lifestyle.

Key Largo is home to Dolphins Plus Marine Mammal Responder, a center dedicated to conservation efforts, education, and dolphin-human interactions. Take part in the memorable experience of swimming with dolphins with the Connect to Protect. You and your family will have the entire facility to yourselves and a small group bonding with dolphins in an intimate setting. The Splash & Swim program is ideal for families with kids three years and older, as trainers introduce you to Atlantic bottlenose dolphins for belly rubs, handshakes, and other dolphin behaviors. The center has varied programs for you and your family, making for an educational and magical day of swimming with majestic dolphins.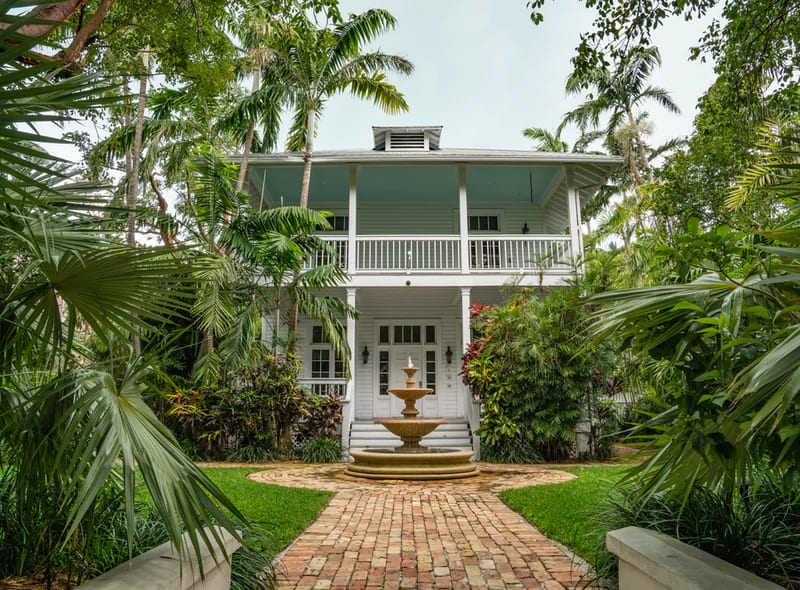 Exciting nightlife
Getting out in nature is accessible in the Keys, as is spending a night out enjoying the wide selection of bars, clubs, and entertainment. There are clubs, bars, and shindigs to satisfy every individual's taste.

Take a load off with some delicious brews at Islamorada's Florida Keys Brewing Company, a microbrewery where all beer is brewed and bottled 100% locally. Catch up with friends over some games and beers, or host your next private party in the beer garden. Be sure to keep updated on future events in the beer garden as there are live music events on the main stage on the terrace.

LaTeDa hotel in Key West is so much more than just charming guest rooms and The Terrace Bar. This bright and welcoming inn hosts cabaret shows throughout the week. Original Broadway-style cabaret performances make for a fun-filled evening out on the town. Both performers impersonate some of the most influential stars who have graced our lives, such as Cher, Bette Midler, and Judy Garland. Book your show in advance as folks from all over come to enjoy their premiere productions.

Head to the historic landmark Speakeasy Inn for a night of socializing, laughter, and rum at the revered Rum Bar. Plenty of good music playing and a relaxed feel make this a fantastic spot for lively conversation and fine rum. Featuring over 350 international rums and rum flights of five shots for only $25, it's a fun and boisterous atmosphere. Locals especially love the daiquiris, mojitos, and the house specialty Painkiller cocktail.

Listen to local musicians perform nightly on the waterside patios of Sharkey's Pub and Galley Restaurant in Key Largo. Drink options include wine, specialty cocktails, premium whiskeys, tequilas, and rums, both local and exceptional. Snack on some delicious island ale shrimp and Cajun-seared ahi tacos as you sip your drinks. Happy hour is weekdays from 4-7 p.m., featuring an affordable menu of dishes and dollar-off beer, wine, and cocktails. Get together with friends and loved ones for a pleasurable evening at Sharkey's.

Deciding which bar you want to try first in Key West can be tricky as there are so many excellent choices, but by moving to one of the Key West homes for sale, you'll have plenty of time to explore. Take the guesswork out of your joyous evening with Key West Pub Crawls. The Original Key West Pub Crawl is a two-hour guided tour through locally treasured bars. Participants receive five house cocktails or beers and a souvenir T-shirt. Private treks are available for groups of ten or more.

Comedy Key West is the only comedy club in The Keys, and its various shows and events are geared toward making you laugh hard and often. Open mic night, variety shows, and even a Paint 'N Chug night are available, combining booze, art, jokes, and games. Weekly open mics are not exclusively for local comics performing sketch comedy and stand-up, as this club happily accepts musicians, poets, and variety show artists with open arms.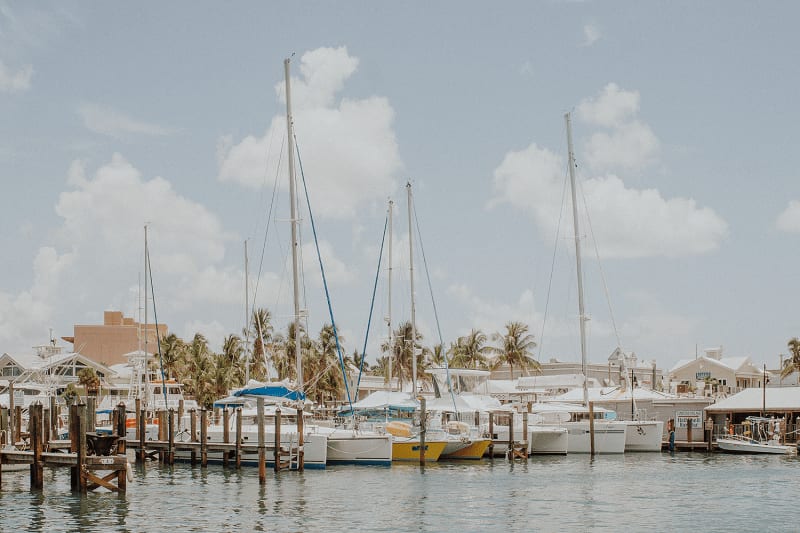 If you are ready for all of the enticing ventures the Florida Keys has to offer, let Ocean Sotheby's International Realty's agents find your perfect property in Key West, Key Largo, Marathon, Islamorada, or Sunset Key.