Extending off the southern tip of Florida and surrounded by the waters of the Atlantic Ocean and the Gulf of Mexico, the Florida Keys stand as the continental United States' one true tropical paradise. For first-timers and lifelong residents alike, there's nowhere else like it. No matter where you turn, there's a sweeping ocean or gulf view to absorb, and the relaxed tropical vibe only adds to the one-of-a-kind island lifestyle.

A portion of that lifestyle is due in part to the uniquely diverse real estate that populates this 120-mile long island chain, and this specific real estate market is hotter than ever. With so many individuals and families choosing to make the Keys their landing spot for either a second or third home—or in many cases, a permanent residence—it signals the perfect time for current homeowners to list their homes for sale and cash in on a once in a lifetime market.

Even at a time where every form of available Keys real estate is generating serious looks, some properties shine brighter than others. How do you get your high-end Florida Keys property to garner the interest and offers it deserves? More importantly, how do you do it to maximize your original investment, as well as any made while owning the home? It's actually a surprisingly straightforward process.

Location within the vast archipelago and specific home type will impact your individual experience, but beyond those two points, we've compiled several steps you can take to increase the return on investment when selling your Florida Keys home.
1. Partner with an Experienced Florida Keys Real Estate Professional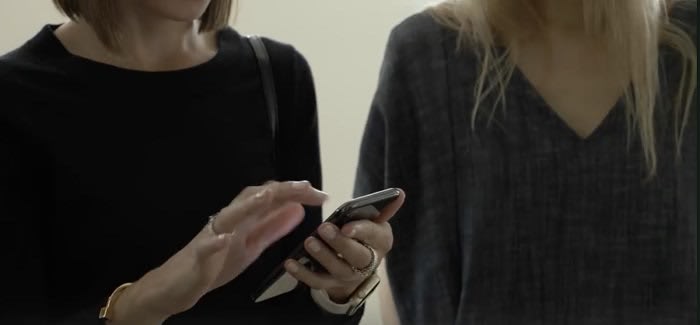 It might seem like an obvious piece of advice. An exceptional agent is a critical factor for ensuring your property transaction is equal parts seamless and lucrative. However, when selling high-end real estate in a dynamic seller's market and a location as unique as the Keys, it proves an even greater urgency.

A top agent or agency is more than their collection of listings or past sales success, though both of those should factor highly into your choice of agent. Seek out an agent with a deep knowledge of the local market's ebbs and flows. In the Keys, that translates into a grasp of individual submarkets, including Key Largo and Islamorada and the Upper Keys, Marathon and the Middle Keys, Big Pine and the Lower Keys, and finally Key West.

Beyond their experience and local knowledge, your ideal agent should also prove proficient with your specific type of home. Whether it's an opulent condo with gulf views, a grand mansion with ocean frontage, or a residence with history and architectural significance, the right agent will know how to market the property to the right buyers.

Speaking of buyers, real estate professionals who live and breathe the Keys will possess a direct connection to buyers agents with clients who have a similar mindset. The minute your home is listed—many times before it even hits the market—interested parties will know about it. More importantly, they'll want to be the first to see it.

When interviewing your agents of choice, pay close attention to the individuals or teams you communicate with best—a partner you can trust and puts you at ease with the sales process. More than just someone to help market your home, experienced agents will understand what sells and want doesn't. They'll offer unbiased advice on how to position your home to sell, which upgrades or updates to make, and how to properly prep your home to sell and sell it quickly for what you're asking, if not more.
2. Skip Major Upgrades and Focus on Crafting a Clean Canvas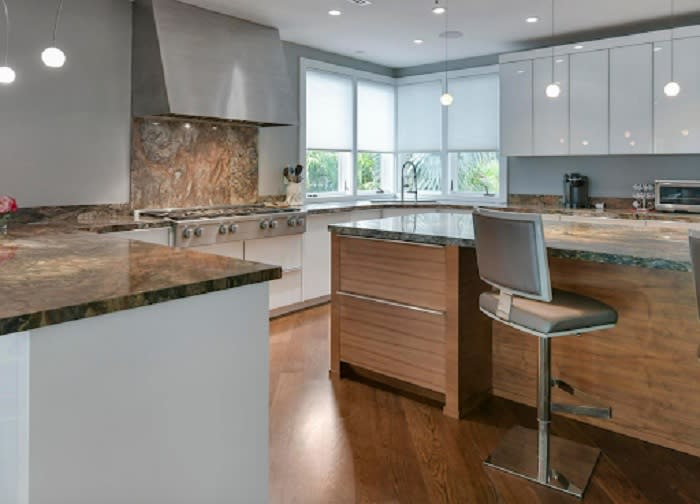 Homes sold at lower price points often benefit from minor to moderate upgrades. Improvements such as kitchen upgrades, enhanced lighting packages, new or refinished flooring will entice buyers to meet a seller's asking price. In most instances, the financial outlay for the improvements is nominal in relation to the return.

However, high-end waterfront real estate is a different matter. For starters, attempting to upgrade a home that already stands at the top of the market is a dicey proposition. It is not cheap to infuse what may already be a high-end kitchen with even bigger and better features and finishes. The same issues arise for projects that attempt to improve an opulent bathroom or increase the home's usable square footage by expanding an already great outdoor space. In fact, high-end buyers will often come with their own ideas of future improvements anyway; many will want to eventually recast the home to fit their needs and style.

Instead, focus on creating a canvas that helps them see their vision. Target your efforts to improvements that address a problem area, add an extra level of pop, or clears the slate for potential buyers that help them see the home as their own. A place where they easily envision living now and can later improve it to meet their exacting standards.

Your primary goal is to take the lived-in feel out of the home. Updated interior paint is always a welcome touch at higher price points, as well as addressing minor imperfections or wear and tear. Chipped tile, grimy windows peppered by the salty sea air, or aging and dated fixtures and hardware are easy fixes that give a grand home an all-important feeling of being well cared for. If your home's kitchen or bathroom does require a touch-up, look to swapping out cabinet and drawer fronts and hardware as a positive attention grabber. New lighting packages in the kitchen and bathrooms will also infuse those rooms with increased character and brighter, more welcoming silhouettes.

Be sure not to neglect the exterior. Homes in the Florida Keys often are an extension of their natural surroundings. Play up this fact when prepping your home to list. Groom the areas closest to the house to frame it as the tropical oasis that it is. Power wash any exterior areas of the home, including the drive, walkways, or porches, patios, and decks that reflect a little too much of the salt life.
3. Perfect Your Presentation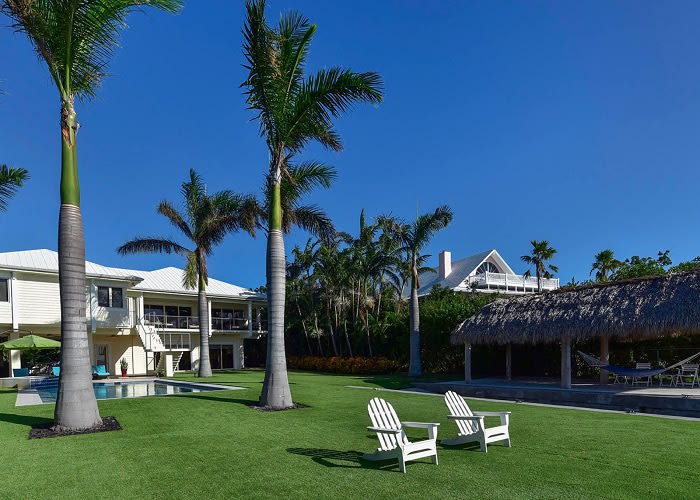 For buyers to take notice of your home, you'll want to set the right tone both in terms of when they're first discovering it and when they ultimately tour it. Increasing your ROI goes beyond the physical improvements you make to your Keys home.

Regardless of how you ultimately market your property, a buyer's initial introduction to your Florida Keys home will be online. Be it the MLS, an online listing, or your agent's website, that first digital impression is critical for capturing a homebuyer's interest, as even those purchasing ultra-high-end Florida Keys real estate shop for it first online.

For this reason, your home's digital space needs to be just as impressive as the property's physical presence. Employ a professional photographer that specializes in capturing upscale oceanfront property. You'll want high-quality photos to show off the property's best features and major selling points. Virtual tours and videos also help define the lifestyle a buyer can expect when visiting the home.

In addition to your photos, invest in quality copy. Words still matter in your online listing and help provide greater context to the accompanying images. Extoll all of your home's greatest virtues and make sure to put the most attractive features—the location, the view, the luxury amenities—within the first three to five lines. Once they step foot on site, that digital impression transitions into the real thing. Make sure that the same things that excited them online are what they experience in person.

Through staging, you can extend that lifestyle a buyer first saw online or heard about through word of mouth. Same as you would your real estate agent, hire a professional stager to assist in sorting through the finer points of how to best present your Keys home. Your professional agent will know several to recommend.

Outfit your home with high-end pieces, including furniture, accessories, and artwork that speaks to the home's grandeur and luxe lifestyle. You can also stage to show off the home's functionality in addition to its luxury. If your home doesn't possess dedicated specialty rooms, flex a den into an office or a bedroom into a home gym. Whatever your approach, don't get in the way of creating that blank canvass for a new owner. Stage your home well, and you can generate anywhere from a 5% to 20% boost in the home's offers.

It's not a reach to say that the Florida Keys lifestyle largely sells itself, so when those hungry buyers descend upon the Keys looking to scoop up a second, third, or permanent home, focus on a simple, straightforward strategy. An approach that leans on a knowledgeable real estate agent and positions your home as the place where a buyer's Florida Key dreams will indeed come true.

Ready to explore the best of Florida Keys real estate? Contact Ocean Sotheby's International Realty today to start your home buying or selling journey. From homes for sale in Key Largo or Marathon to Key West real estate, allow Ocean SIR to be your guide to the Florida Keys' luxury real estate market.