The sport fishing capital of the world, Islamorada is a popular vacation destination for those who enjoy the sport as well as those who just want to take in the weather and activities in the Keys. Though there are plenty of great little hotels in the area, many enjoy the convenience and dependability of owning a vacation home in the area, especially if they have a family with younger children. Do you plan to be in the area to look at Islamorada real estate for your family vacation home? Take a break from the tours and treat your family to one of these fun local activities.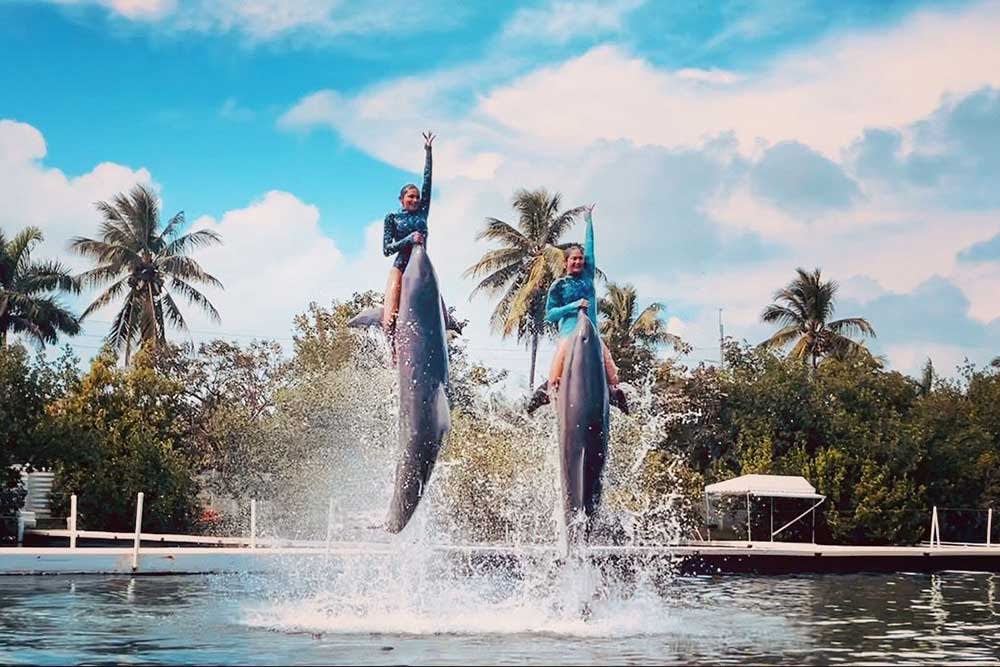 Photo courtesy of Theatre of the Sea

Home to sea lions, sea turtles, sharks, dolphins, alligators, stingrays, and all manner of birds and fish, the tropical gardens and lagoons at Theater of the Sea are a must-see when you're in town with your family. You can get a general admission pass to take bottomless boat rides and see the shows or upgrade to an interactive experience such as swimming or wading with the dolphins, swimming with the sea lions, meeting the parrots, or painting with the sea lions or dolphins.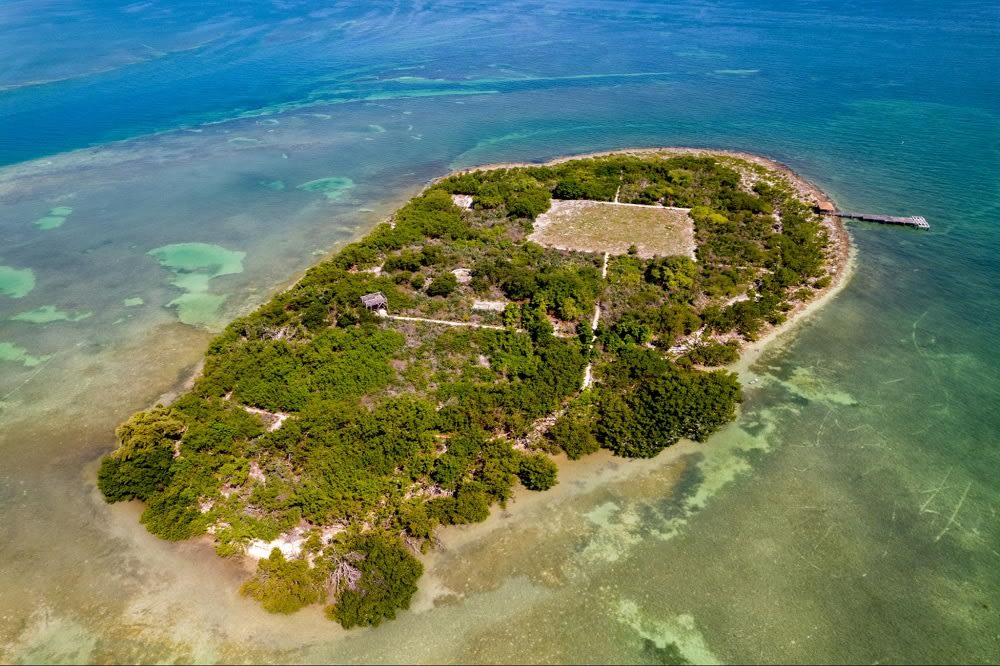 Photo courtesy of Shutterstock

Accessible only by kayak launch, Indian Key Historic State Park is a unique and informative adventure you can't miss when you're in the area to look at homes for sale in Islamorada. The first county seat for Dade County in 1836, the tiny key is perfect for those who want to sunbathe, swim, or hike. The area is also packed with history, and you can learn about protecting the seagrass flats or explore the ruins of a town from the 1800s. Wildlife spotting is another favorite activity of those who travel to the park.
Want to pick up some souvenirs or check out local art when you're in town to peruse Islamorada real estate? Head on over to Rain Barrel Village, an open-air complex that features galleries, boutiques, specialty shops, and more among a lush tropical garden. As you shop, you can take a picture with Betsy the Lobster, a 30-foot tall sculpture at the entrance, or you can stop for a bite at the Lobster Shack or a cocktail at Rain Garden Gift Shop & Bar. The Village is the ideal location to shop for wall art, jewelry, beach apparel, handmade soaps and lotions, and more.
4. Dine on the Waterfront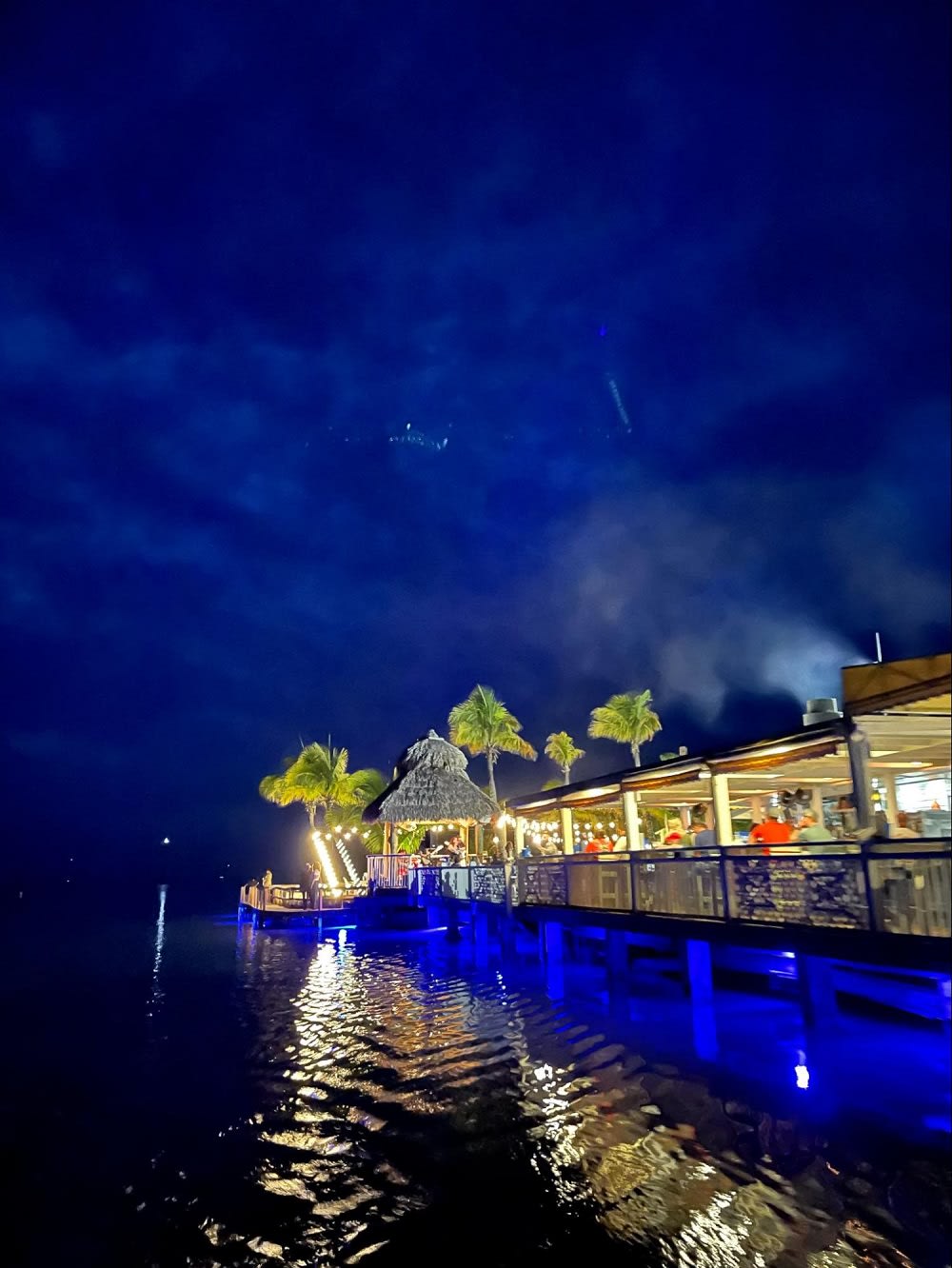 There's nothing like enjoying some tropical fare while gazing out at the pristine water that surrounds the Keys! Fortunately, you have plenty of options when it comes to waterfront dining that will please the entire family. Here are some of the best:
Look out at the Florida Bay while you feast on seafood and enjoy a cold drink. Known as The Pulse of Islamorada, Lorelei's has nightly sunset celebrations with live entertainment, so make plans to eat dinner here to enjoy the festivities.
Oceanfront dining at its finest is on tap when you visit Lazy Days with your family. Steaks, pastas, and fresh seafood are offered both indoors and outdoors with four different options: beach, patio, porch, or in the colorful dining room. Stop in for lunch to enjoy conch fritters, crab and asparagus salad, or a fresh catch sandwich.
Serving tourists and owners of Islamorada real estate since 1967, Marker 88 is technically located on Plantation Key, but it's definitely worth a visit as it's located on one of the few natural beaches in the Keys. Weekend brunch is popular here with a menu of crab meat omelettes, lobster benedict, Hawaiian French toast, along with $5 mimosas and $10 bloody marys.
5. Take a sunset cruise
Want to see all the beauty of the Keys as the sun goes down?
Charter a tiki-style pontoon boat
for the family and cruise the bay side of Islamorada while the knowledgeable captain shares about wildlife and other points of interest. You may get lucky and catch sight of a dolphin or two or the infamous Green Flash of sun on the water! After sunset, the disco ball and music will come on so you can party all the way back to the dock.
6. Go fishing!
Photo courtesy of Unsplash

If you're looking for homes for sale in Islamorada, it's more likely than not that you're interested in all the fishing you'll get to do once you become a resident. Get a preview of what you'll have in store by booking a chartered fishing trip while you and the family are in town. There are various charter options on the island and you can book anything from a three to six-person boat depending on the size of your family. Whether you're a skilled fisherman or this is the first time you have picked up a rod, you'll have a fantastic time out on the water with a skilled guide. If you get lucky and catch something, you can also have the fun experience of having your fresh catch prepared for dinner at one of the local seafood restaurants.

Islamorada, like all the Florida Keys, is full of opportunities for adventure, delicious dining, education, and catching rays. Of course, one of the best activities you can plan is looking at the variety of homes for sale in Islamorada that could become your next vacation home. However, it's a mistake to spend all your time house-hunting—especially if you've brought your family with you. Take a break from touring real estate so you can enjoy a delicious dinner by the water, shop for souvenirs, and take in all that makes the Keys spectacular.
Haven't yet found an agent to show you around the island? Reach out to one of the trusted local agents on the
Ocean SIR
team for assistance.
*Header photo courtesy of Shutterstock