The Florida Keys are famous for a reason. If you are looking for a laid-back atmosphere, a luscious climate, gorgeous landscapes, shopping, and fine dining, there is no other place to live than Key Largo. Buying a waterfront home in Key Largo has never been more popular, and new homeowners and investors are flocking to Key Largo to capitalize on the desirable housing market. Learn why so many families and working professionals are relocating to Key Largo for the chill vibes, sandy beaches, and luxury properties.
Time moves slower
If you are traveling down from Miami, Key Largo is your first taste of the Keys lifestyle. Living between the Atlantic Ocean and Florida Bay establishes a calm atmosphere and small-town feeling that the island air and beckoning waves only enhance. The 33-mile-long island known as Key Largo rests near the
sole barrier reef
living in the US, which attracts divers and oceanographers on a daily basis. When you do need to drive away from the shores to pick up that prescription or grab groceries for the crab bake, everything is conveniently compiled into one central area for shopping and office visits. Enjoy the ocean atmosphere and locally-owned and operated restaurants and family businesses on the desirable coast of southern Florida.
Sailing, biking, diving, and swimming are all on the table in this climate that locals categorize as temperate, noting that temperatures never exceed 100 degrees. Many houses for sale in Key Largo are nestled in front of the ocean, offering spellbinding views of the Atlantic. Watch the boats sail by, see the manatees swim by, or cast your line into the glistening waterway and see what you can catch. This is not a big city or a bustling metropolis; this is island living, and it's ready for you!
The views are incredible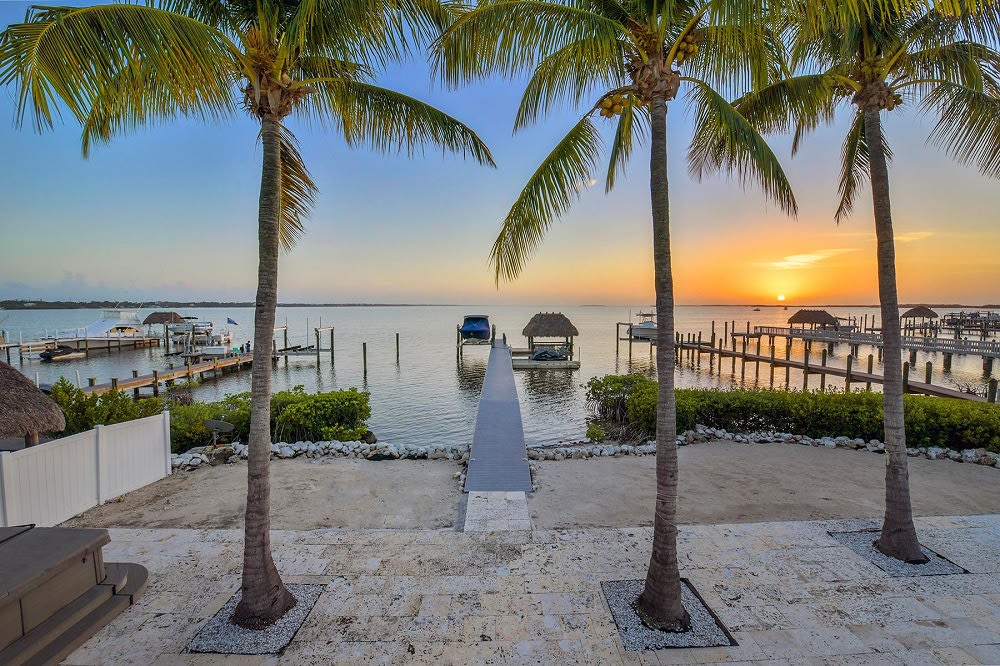 55 N Bouny Lane, Courtesy of Ocean SIR
Gaze through the glass floor of a luxury touring boat at John Pennekamp Coral Reef State Park, and see the splendor of the Atlantic Ocean up close! The unforgettable views, scenic landscapes, and mesmerizing sunsets are all major perks of living in Key Largo. The John Pennekamp Coral Reef State Parks holds the honor of being the first undersea recreation spot in the nation, and anyone hoping to catch a boat tour can see 70 miles of ocean floor illuminated by the boat's clear glass floor. Or, get an even closer view by
diving in and snorkeling
. Authentic island experiences are plentiful here in Key Largo, but exploring the coral reef in one of the country's coolest state parks tops the list for many visitors and locals.
Shopping is a must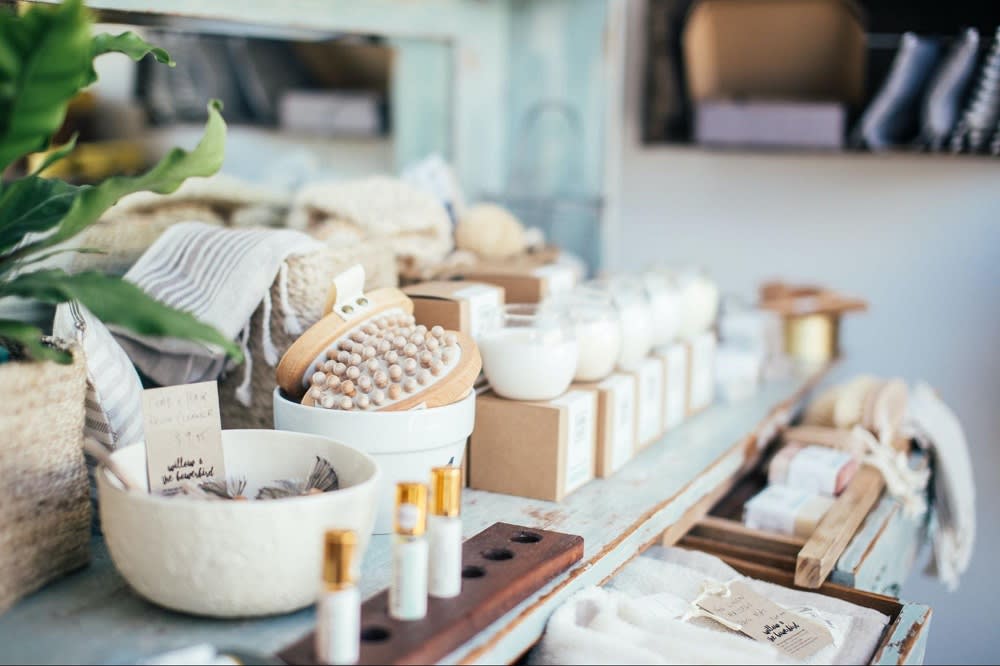 Key Largo continues the small-town atmosphere with its incredible collection of locally-owned shops. Satisfy your shopping needs at stores like Sandy Dreamz Boutique, a new upscale dress shop for vacation wear and accessories, and items the whole family will love.
Use this interactive map
to plan out your shopping excursion through the Keys. Support a 1980s-era island enterprise by stopping in at Largo Cargo, a unique novelty store and outdoor outfitter where patrons can find swimwear, beach toys, and even an authentic cannon. Play it safe and purchase a few things for your next beach trip, or go big and blow it all on a real cannon! The choice is yours in Key Largo.
Pink Junktique is another offbeat store highlighting the eccentricity of the island. Find vintage threads, restored furniture, and upscale brands with modern designs in this one-of-a-kind shop. Be ready for anything as you walk past their flamingo sign, and take a look at the unique offerings for which this store is infamous.


Islamorada homes are close to some of the best shops as well. Find your favorite vintage at Martinis Fine Wine and Spirits, the premier wine and spirits shop on the coast. The perfect bottle for your anniversary dinner, birthday celebration, or special occasion waits on the shelves amid rare wines, and their massive selection ensures a satisfying shopping experience. If you can drink it, you can find it at Martini's!


For a one-stop-shopping experience near Islamorada, wander through the many shops and recreational spots within Casa Mar Village. Small shops are scattered throughout, supporting the central fish market that put the shopping district on the map. Find a fresh catch, or sign up for an afternoon of adventure by taking a paddleboard or snorkeling tour. Casa Mar Village is heavily populated by professional fishermen and certified tour guides who are ready to satisfy your appetite for fresh seafood and full-on adventure.
The food cannot be beat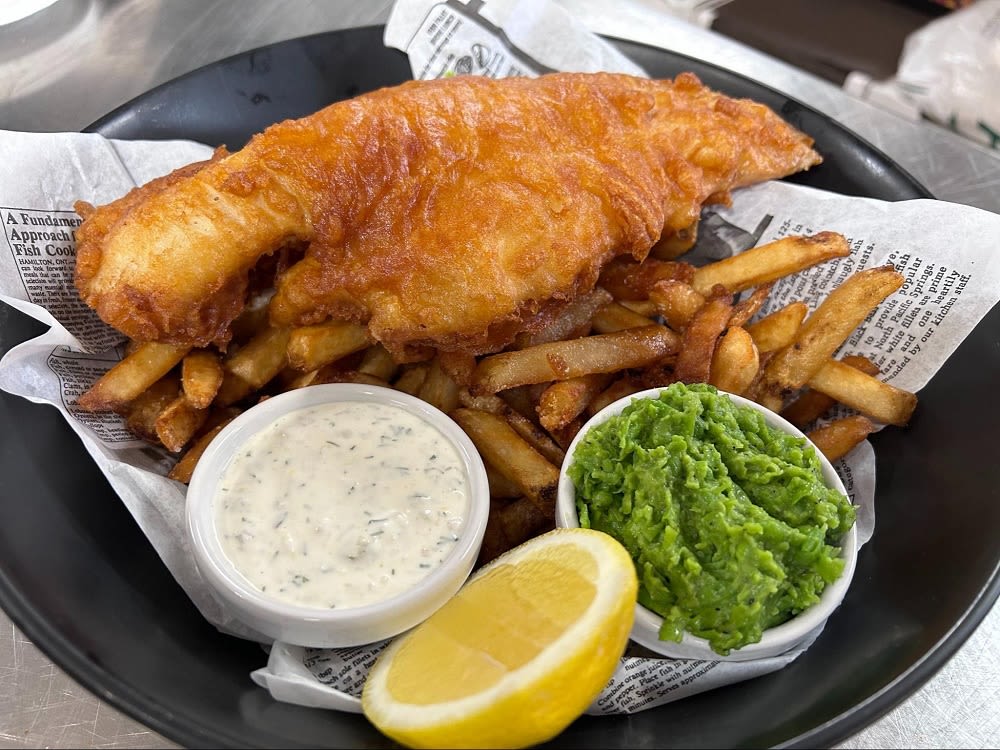 Craving a little surf and turf? Get down to The Catch Restaurant and Bar for a mellow lunch with a flavorful punch and engaging atmosphere. It is not uncommon to pop into The Catch and hear an island band filling the dining room with music and laughter. It is a great place to find a new drink that delights your taste buds. Their ingredients are fresh and savory, and their high level of customer service promises a fun and fulfilling experience for parties of all sizes!
For a bit of tiki bar action, grab an outdoor seat overlooking the water at a little club called The Buzzard's Roost. Enjoy a wide selection of island cocktails only found at bars boasting the title of "tiki," and add a plate of fried fish to liven up your pallet. Locals love their convenient location, just off Highway One near the quiet marinas, and new residents get a full dose of the island atmosphere at this exciting dinner spot.
The market is thriving
Homes for sale in Key West are going fast, as many are craving the island lifestyle, delicious delicacies, upscale shopping options, and unforgettable adventures that await in Key Largo. To explore your options, and see just how easy it is to relocate to the Florida Keys, refer to the premier property group in coastal Florida,
OceanSIR
. Ocean Sotheby's International Realty is not your average group of listing agents. These experienced professionals know how to stage and market your luxury home or help you find the perfect upscale condominium or villa for the next chapter of your life. View their
featured listings
to get a taste of their impressive portfolio.
Relocating to Key Largo could be the best decision you have ever made, and it all starts with that first call to OceanSIR. Make the Keys your permanent home, or invest in rental property to provide the island experience to a paying tenant. The choice is yours in Key Largo!