Marvelous Key West, located at the southernmost point of the US, and the westernmost island of the Florida Keys, is a city that occupies a land area totaling approximately six square miles. Known for its eclectic charm, laid-back beach vibe, and vibrant community energy, Key West has an undeniable allure.


A visit to Key West lets you appreciate the electricity in the air and experience a new adventure at nearly every turn. There's a different pace of life in Key West, where colorful nightlife, including its renowned restaurant and bar scene, set the stage for a truly memorable experience. No wonder there's such demand for Florida Keys homes for sale.


Key West's rich and storied history includes tales of pirates Blackbeard and Jean LaFitte. The island's architecture is another treasure that draws countless visitors yearly.
Key West historic district
The island's historic district is believed to be the largest predominantly wooden neighborhood in the entire U.S. It includes nearly 3,000 structures. When you leisurely admire this Old Town area, you discover how many influences contributed to the blend of architectural styles.


Whether it's the sophisticated two-story homes featuring wraparound verandas or the neighboring cottages with colorful flower gardens, there is an assortment of gems that give Key West a unique feel. A large swath of these historic homes is painted in vibrant and tropical pastels or adorned with one-of-a-kind wooden lacework known as gingerbread. White picket fences surround the houses, contributing to the dreamlike quality making the architecture both memorable and awe-inspiring. Key West real estate offers a fascinating glimpse into the development of the Florida Keys.
Conch houses
Conch houses were developed in Key West during the 19th century by immigrants from the Bahamas. A niche style of architecture, conch buildings can be found throughout other Keys islands and in Miami. The Key West real estate market typically has a few conch houses available at any time.


Much like other Florida vernacular architecture styles, the conch house is a structure built of wood set atop posts or piers, allowing air to circulate beneath the floor. Conch houses are generally rectangular, with one or two floors, and they typically feature a porch extending across the entire full width of the front of the house. Conch house designs were influenced by Classical Revival and Neoclassical architecture. Another characteristic that distinguishes conch architecture is the roofs of metal or shingles.
Cigar-maker cottages
The island's architectural tapestry includes small and meticulously restored cigar-maker cottages, which often stand beside grander gingerbread-trimmed Victorian mansions throughout Key West's Old Town. These enchanting cottages are like jewel boxes containing the home's beauty and most unique features.


Also referred to as shotgun houses, cottages reflecting this style were developed in the late 19th century, and their name is attributed to Cuban cigar makers immigrating to Key West. The single-story cottages generally featured a long central side hall with three adjacent rooms. And as you may know, the style name "shotgun" emerged from the notion that a bullet could pierce the front door and exit cleanly through the back door, indicating that the central hall was the backbone of the property's architecture.


Dotted throughout Key West, these charming homes illustrate an intriguing allure further embodied by the vibrant paint colors and tones used to mirror the tropical locale. Although small, these homes have significantly impacted Key West's landscape and beckoned visitors to return again and again.
Queen Anne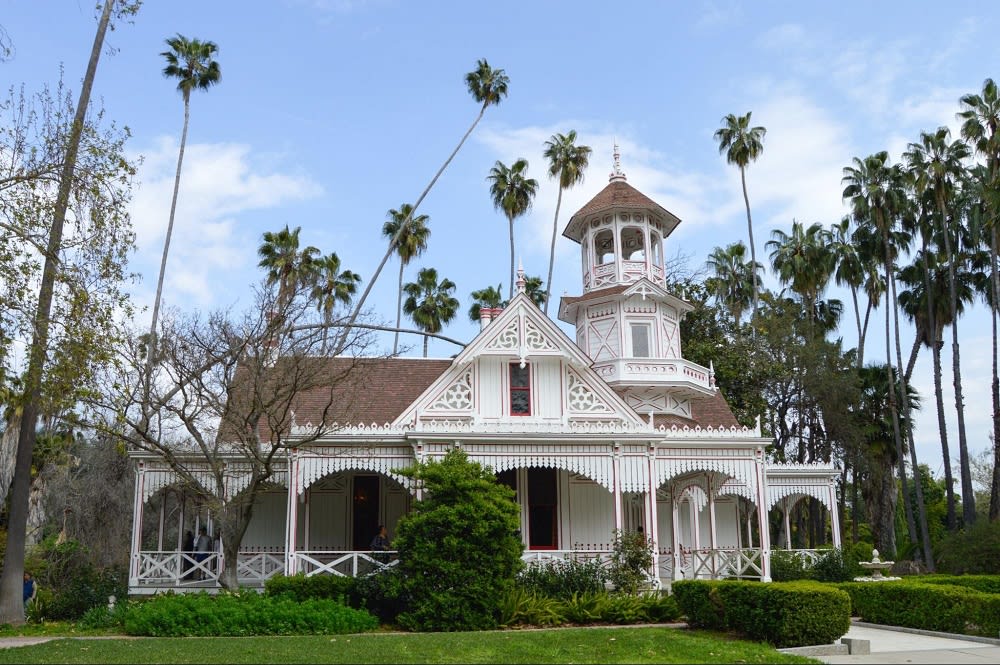 Further exploration of Key West allows visitors to stop and admire the more ornate homes in the area known as Queen Anne houses, which date to the late Victorian-era period. Grand and majestic, the Queen Anne style boasts specific features unique to its architecture.
Asymmetrical exteriors and decorative trim generally furnish this style of home, and among its most notable features are wraparound porches, towers and turrets, and multi-color palettes. Noted for their exceptional craftsmanship, Queen Anne homes also feature steep roofs and cross gables.


These historic homes and architectural landmarks lend to a memorable experience immersed in comfort and charm. These grand estates showcase the best of paradise living with equal luxury and sophistication.
Classical Revival
Key West in the 1850s saw a Classical Revival, or an American riff on Roman styles, emerge with a simple yet grand style featuring gables suspended by two-story columns supporting a triangular pediment. A precursor to the Queen Anne style of homes, Classical Revival buildings were more clearly modeled off castles with turrets. They featured more complex rooflines adorned with Key West's signature elaborate gingerbread trim.


Just as stunning as Queen Anne homes, Classical Revival homes lend a storybook quality to any neighborhoods where they're found. They boast grand and elegant interiors married to a coastal aesthetic, with vibrant paint palettes of exterior colors adding to their charm.
Spanish Colonial
Today's Key West is home to a significant tapestry of beautiful homes, cottages, and estates, including Spanish Colonial architecture. Although not as prevalent, Spanish Colonial-style homes in Key West reflect much of the same architecture presently found throughout Florida.


This style of architecture emerged between the 1600s and mid-1800s, as Spanish settlers arrived in North America and built their homesteads. Many of these settlers sought climates similar to Spain's, and Florida proved to be a great compromise. To reproduce the same style of traditional homes in Spain, settlers used adobe with a stucco finish for interior and exterior walls and clay for roof tiles. These styles of homes reflect an elevated elegance that lends well to the beauty of the surrounding Key West environment.


Interested in exploring Florida Keys homes for sale? By working with Sotheby's, you benefit from the brokerage's worldwide network and the recognition that the Sotheby's brand is the best.
Contact Ocean Sothebys International Realty
today.