The Keys are a group of islands, with the island of Key West being the southernmost point of Florida and the United States. This tropical city area is within a hundred-mile range of Cuba and is a popular vacation spot and a popular destination for year-round waterfront living.


Thus far, in 2022, Key West real estate has homes listed at a median average of $1,450,000. From February to March, the listing price average grew about 9%. The Florida Keys are still a seller's market due to the pandemic, but that doesn't mean you can't find the waterfront home in the of your dreams.


Here is a list of four things to consider before purchasing a waterfront Florida Key home.
Pick a location
When moving to a waterfront location in the Floirda Keys, it's good to consider where on the island you want to begin your search. The Keys are made up of 40 different islands, including the mainland that connects to South Florida—and Key West is just one of them. With Key West being a part of such a large group of islands, it's essential to review driving times, neighborhoods, and water access. This will make it easier to pinpoint the right area to begin your search.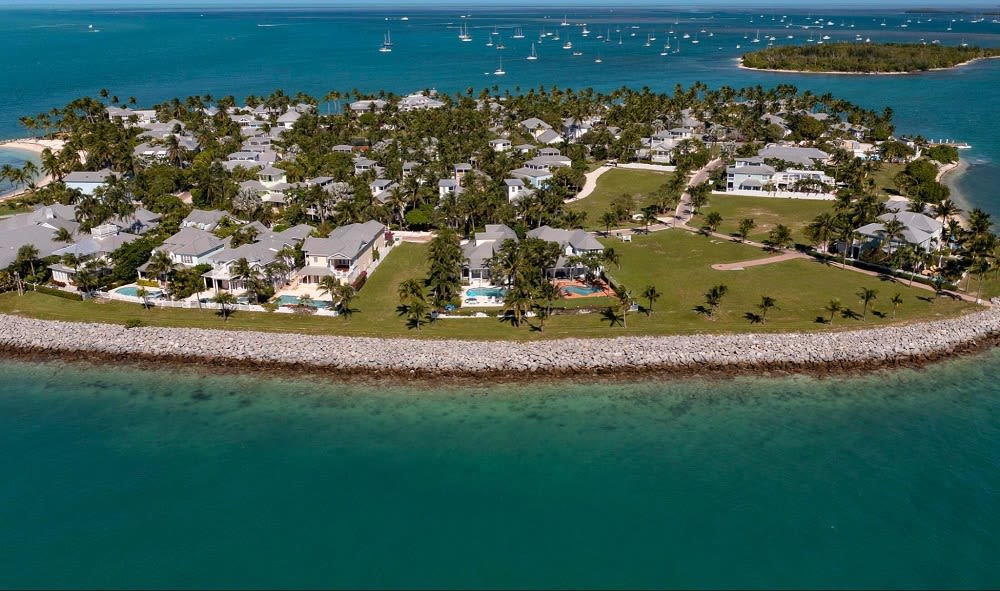 Decide on what type of waterfront
The Florida Keys are full of many different waterfront homes, but there are also
three different types of waterfronts for you to choose from
. Bayfront, canalfront, and oceanfront homes all have different views. A bayfront home can be anywhere from the same to higher-priced than canalfront homes. Bayfront homes also offer a fantastic view of the sunset because of the direction they typically face. Oceanfront homes are very similar to bayfront homes in pricing, but they provide better sunrise views.
Canalfront homes tend to face other canalfront homes, but they also allow water access through open channels and have private docks. These homes tend to be lower in price than bayfront and oceanfront options. These home fronts have their own unique views and accommodations to consider. Working with a well-versed professional in Florida Keys real estate will help you find what suits your wants/needs best.
Consider waterfront accomodations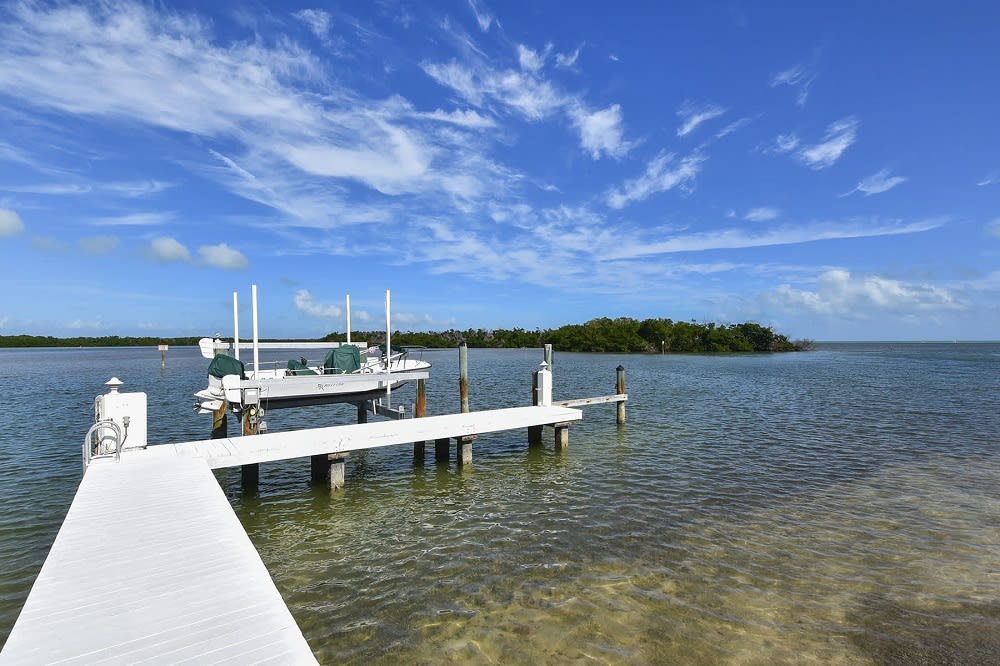 As you choose a waterfront, consider the accommodations for each style and waterfront area. For instance, if you have a boat that you're looking to take out into the water, the purchase price and location can vary depending on the size of the boat. You need more water depth for larger vessels, which could raise your cost when purchasing a waterfront property.
Channels and cuts that connect to the ocean may not always be close to the property; it's good to consider channel and cut distance if you plan to have a boat. Some areas have simple access to the ocean, and some may simply be too far from it. If you don't have a boat or plan on having one, this won't matter as much but is still something you may want to consider.


Maybe you want something with less depth for swimming or jet skiing. This could lower your cost and open up different waterfront area possibilities for you to consider. This is why it's important to work with a Florida Key real estate professional, especially if you're not well-versed in the area.
Plan ahead
There are many things to consider when planning to purchase property in the Florida Keys. Use
a checklist
to get you started, then get your finances in order. Work from there to build yourself a budget for the size/type of home you can afford. If you're moving with your family, you may want to look into Florida Keys' different neighborhoods and schooling systems. Also, consider your lifestyle and hobbies — what are your wants/needs in your ideal neighborhood?
Waterfront homes are great for anyone interested in watersports and activities. Plus, the benefits of living in the Florida Keys are endless — explore the beautiful state and historical parks and experience plenty of other daytime and nightlife activities to keep you entertained.


If you aren't ready to move, consider purchasing a vacation home to enjoy whenever you want, year-round. Either way, the unique waterfront homes in the Florida keys will bring tropical vacation vibes no matter where you find yourself on the island!


Ready to take the next step? Reach out to one of the trusted Florida Keys real estate professionals at
Ocean SIR
for expert guidance.