Living in Key West feels like a dream. As the ideal destination for fishermen, vacationers, and anyone looking to kick back and gaze out at the endless horizon, Key West homes are highly sought-after by families, retirees, and working professionals alike. Joining the laid-back communities bordered by the shoreline is an inviting experience, but where to start? You will want to familiarize yourself with the best local spots for fine dining and upscale shopping, and this informative guide will lay out an exciting path for exploring your new town!
Visit historical sites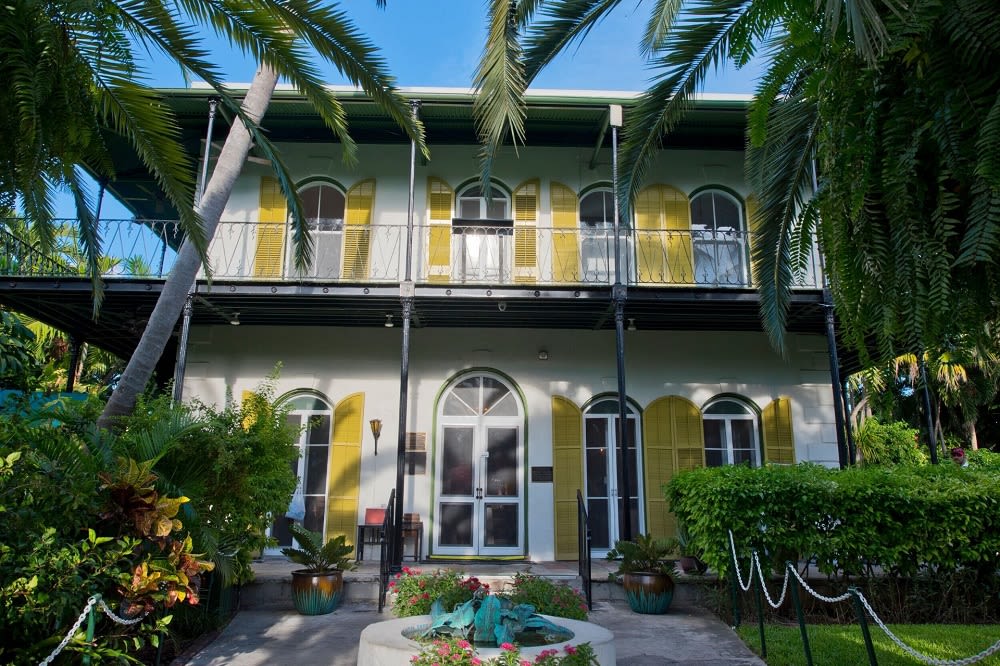 Photo courtesy of Hemingway Home
Key West is a town with a rich history. For many who flock to the coastal city, the Ernest Hemingway House and Museum is an early stop. Built in 1851 in the popular Spanish-Colonial style of the time, the home was in disarray when Hemingway and his wife Pauline acquired the historic mansion in the 1930s. After considerable renovations, including adding the first in-ground pool in Key West, the home was pronounced a National Historical Landmark and became a popular tourist destination.


Those who take the illustrious tour will see Hemingway's unique style and European design influence. There are a few small and interesting details to look for, including Hemmingway's penny placed in the concrete of the landmark swimming pool, as well as several six-toed cats roaming the grounds. As legend has it, Hemingway befriended a sailor during his writing career that owned a six-toed cat, which Hemingway particularly enjoyed. The cat was gifted to Hemingway, and its feline descendants carry the unique biological trait of having only six toes.


The museum is open every day for walk-in tours year-round. We recommend the 20-30 minute guided tour for full historical context and active learning opportunities. To match the traditional, somewhat eccentric values held firmly by the author, admission is cash-only.


Hemingway was not the only famous Key West resident with a remarkable residency. During his presidency, Harry S. Truman visited his iconic Florida property, lovingly nicknamed the "Little White House." Now, the estate is a public museum with several tour options, including a VIP White Glove Tour with exclusive exhibits and the opportunity to ride in Truman's 1949 Lincoln Cosmopolitan limo. This luxury educational getaway reflects the opportunity for unique experiences within the affluent Florida community.
See a breath-taking sunset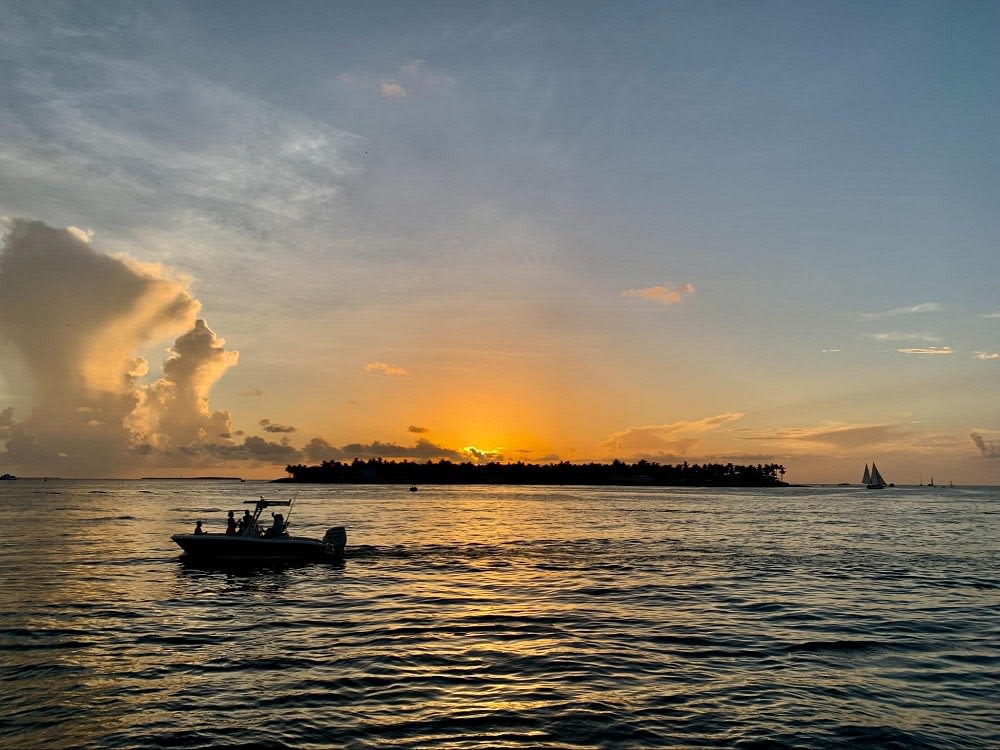 It's no secret that Key West is home to some of the best, most dynamic beaches in the world. The shoreline is primarily used for docking due to its rocky nature, however, beaches like Dry Tortugas & Fort Jefferson, Smathers Beach (Key West's largest beach), and Bahia Honda State Park welcome residents and visitors to gaze upon the natural beauty found within the waves.
You are not an official resident of Key West unless you have attended the world-renowned Key West Sunset Celebration! Key West waterfront properties bring the sunset to your backyard, but if you want to take in the glory of the evening rays as they lower over the reflecting waters, head over to historic Old Town and take a walk through Mallory Square. Every evening, thousands of locals and visitors gather to watch stunt performers, musicians, and comedians perform as the sun sets over the Gulf of Mexico. The event features a different lineup every night, but you can expect local vendors to sell food and souvenirs each night. Look at their website to see when
the sun sets
and plan your next visit! Having a fun, nightly tradition in your backyard is an incredible benefit to living in Key West, FL.
Houses for sale in Key West are unbeatable, with convenient access to the Atlantic Ocean and surrounding beaches, luxury amenities, and steadily increasing property value. Buying a house in the destination city, or neighboring communities like Sunset Key, Marathon, and Key Largo, is a smart, stable investment given the current market. Current trends favor the seller, though buying real estate is still a viable option for many people. Luxury real estate is very desirable on the Florida coast, and upscale amenities and designs attract buyers year after year.
Fine dining
Downtown Key West, Florida, is filled with authentic cuisine that matches the chill, eclectic vibes of the town itself. Local favorites include Cuban sandwiches and delectable key lime pie. Mere blocks from the Truman Waterfront park,
Blue Heaven
is an institution in the Florida dining scene. Come early for breakfast, pop in for a casual lunch, or take a date on a romantic upscale dinner in the evening. The hotspot is renowned for its wide, satisfying menu and authentic outdoor dining experience. Famously, the menu is an unchanging constant (aside from rotating wine offerings), meaning your favorite traditional dish will never sail away.
On the bustling street known as Duval Street,
Azur
is an upscale eatery that reinvents seafood with its innovative recipes and unique culinary touches. Experience fresh meat and vegetables arranged in an elegant preparation sure to leave you breathless. New Year's Day is the time to come, as the trendy restaurant serves a multi-course meal to ring in the new year with festivities and a glass of wine or two. Come to Azur for a hearty brunch or a family celebration, and enjoy upscale dining and a brilliant menu.
Explore luxury real estate
There is a lot to do in Key West, so you may want to purchase a vacation home to enjoy every year, or maybe even make the permanent move. The greater Florida area is filled with upscale properties for sale, and more houses are listed daily in the coastal community.


Ocean SIR is a collective group of real estate professionals that are ready to exceed your expectations. The marketing experts at Ocean Sotheby's International Realty specialize in upscale coastal property, especially in the greater Florida area, and their
available properties
are simply jaw-dropping. Explore private islands, impressive seaside townhomes, and lustrous mansions with the help and guidance of the experienced realty team.
Get in touch with
Ocean SIR to set up a tour, consider investment opportunities, and bask in the glory of Key West, Florida.