The Florida Keys are a tropical paradise known for their scuba diving, fishing, boating, and snorkeling. Located about 120 miles south of mainland Florida, this collection of beautiful islands is a favorite among tourists and locals alike. A perfect relaxation spot, the Florida Keys offers plenty of exciting things to do and see. You can enjoy delicious seafood, swim at a variety of beaches, or shop at the Keys' diverse boutiques. And along the way, you can pause and take some seriously incredible photos!

With its mesmerizing, brilliant blue water and pristine, sandy seashores, the Keys are an idyllic place to relax and spend the day in the sun. Whether you're here to explore the nature preserves or go on a peaceful boat ride, you won't be disappointed! And after a long day of adventures, you can stop at one of these wonderful, family-owned eateries for a delicious and filling meal. The Florida Keys are filled with mouthwatering cuisine and welcoming service.
1. Mrs. Mac's Kitchen
The delectable Mrs. Mac's Kitchen was started in 1976 by Jeff MacFarland. He affectionately named it after his mother and wished to share her home-cooked recipes with the world. With everything from crepes to chowder, there are lots to choose from here – get your fill of fantastic seafood, burgers, and sandwiches!

After a long day of work, you can come to Mrs. Mac's Kitchen to relax, enjoy delicious food, and drink a fabulous glass of wine. Sit outside in good weather, or take in the quirkily decorated interior. If you are looking for a special and warm-hearted dining experience, the search is over!
2. Harriette's
First established in 1982, family-owned Harriette's features classic American breakfast and dinner dishes. Harriette's is known for their huge gourmet muffins, of which their Key Lime is the most famous. On their menu, you'll discover delicious items such as chicken-fried steak, shrimp and grits, and mouthwatering apple crepes.

You'll feel right at home in this family-friendly atmosphere. Over a cup of hot coffee, you can enjoy quality time and riveting conversation with your loved ones. Harriette's is the perfect place to make special memories that will last a lifetime! Harriette's is open from 6 a.m. to 3 p.m. every day.
3. Hurricane Hole
There's a lot to love about Hurricane Hole! At this unique bar and grill, you'll enjoy great drinks and savory seafood dishes. From their outdoor dining area right on the marina, you can admire charming views of the waterfront and watch charter boats bring in the day's catch. What's more, there's also an onsite recreational shop and a "Lil Pirates" playground to entertain the kids after your meal.

Known by locals as "the Hole," this eatery's casual dining atmosphere provides the ideal spot to gather with the family, kick back, and relax. Happy hour takes place from 4 to 7 p.m. every day – lean back with a rum punch and watch a slow sunset as the locals do.
4. Doc's Diner
Calling all breakfast lovers! At Doc's, you can enjoy a plethora of homestyle breakfast options, including fresh pancakes and waffles topped with fruit, syrup, or chocolate. While you eat to your heart's content, you can enjoy beautiful window views and enjoy the generous hospitality of Doc Boilini — a licensed optometrist turned restaurateur — and his family.

Voted as having "the best cup of coffee" by the Upper Keys People's Choice Awards, this warm and friendly eatery offers the perfect dining experience with your family and friends. Not only can you enjoy daily breakfast specials, but Doc's also offers an Italian lunch special on "Italian Tuesdays"! Filling meals and old-school hospitality will delight every person who walks through Doc's doors.
5. Conch House
With its environmentally-friendly cuisine and garden veranda seating, Conch House is an absolute must-go. This family-owned treasure even has its own resident parrot! Enjoy a high-quality breakfast, lunch, or dinner here, where you'll find menu items like eggs benedict, conch fritters, and their famous Burger in Paradise. In addition to sustainable seafood, you'll also find vegan and gluten-free options - something for everyone.

Whether you're craving something familiar or exotic, you'll enjoy it in this laid-back and relaxing atmosphere! Conch House's commitment to sustainable seafood makes it a rare purveyor of lionfish, a predatory invasive species that are the target of an "eat 'em to beat 'em" campaign. Conch House is open from 8 a.m to 10 p.m. and is closed on Thursdays.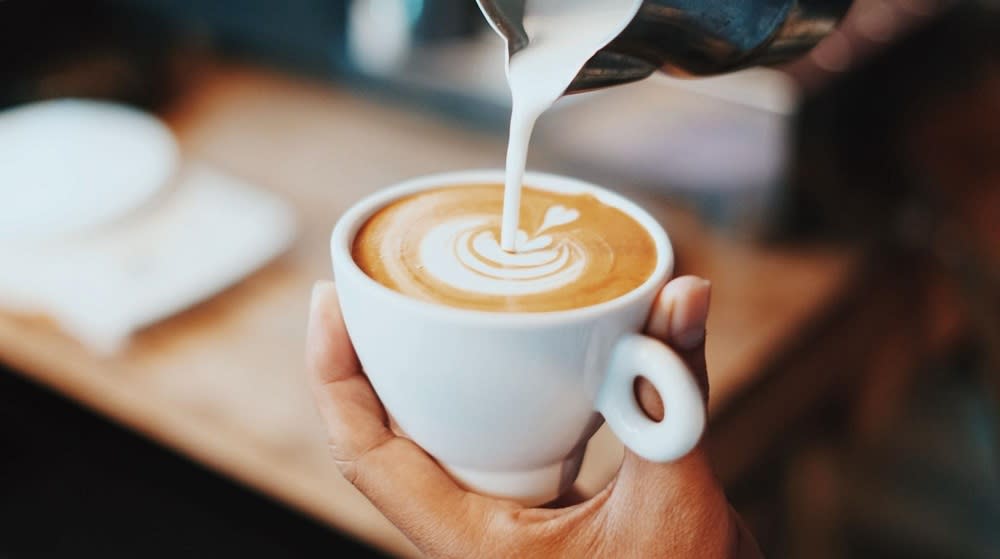 6. Harpoon Harry's
There's nothing quite like breakfast! Walk into Harpoon Harry's any time of the day and enjoy a delicious plate of biscuits and gravy. In addition to a fabulous breakfast, lunch, and dinner menu, Harpoon Harry's has some great breakfast cocktails, including their spicy take on the Bloody Mary, the Bloody Harry. Don't forget to save room for their seriously tasty key lime pie!

Whatever brings you to Harpoon Harry's, you'll feel right at home - this spot is a great place to read your new favorite novel or to catch up with friends. Whether you're seeking contemplative solitude or ready for a chatty company gathering, this family-owned eatery has everything you're looking for and more. Open every day, guests should note that Harpoon Harry's is cash-only.
7. Cafe Moka
With two lovely locations in Tavernier and Islamorada, Cafe Moka is the perfect place to get your morning coffee fix! Diners love the assortment of breakfast and brunch favorites like homemade French pastries, sandwiches, acai bowls, and avocado toast, and the coffee options cater to any caffeine cravings. Try the delicious iced lavender vanilla latte or the fall favorite pumpkin spice latte. Better yet? Cafe Moka is actually owned by a member of the Ocean SIR real estate team, Pierre Marc Bellion, and his wife!
8. Key Plaza Creperie
This European-themed bistro serves breakfast and lunch all day. As soon as you step through the doors at the Key Plaza Creperie, you'll be seated at one of the many charming tables and offered a deluxe variety of crepes, galettes, and omelets. In addition to a range of coffee and espresso drinks, there's a wide selection of wine, European beers, and mimosas.

Get a fantastic round of mimosas with friends, meet up with that special someone for a breakfast date, or enjoy a panini while reading your latest book. Whatever you're doing here, the delicious and beautifully presented food is hard to beat. Key Plaza Creperie is open from 7 a.m. to 5 p.m. every day, and online ordering is available.
9. Square Grouper Bar and Grill
With great drinks and amazing seafood, this wildly popular bar and grill offers an inspiring experience for all guests. Gather your friends and enjoy a delicious, environmentally-friendly menu. As part of their green commitment, Square Grouper's paper products and straws are made from naturally sourced corn.

This must-visit restaurant offers a mouthwatering menu selection. Discover dishes such as their flash-fried conch, roasted duck breast, or pulled pork mac n' cheese. And make sure you try one of their incredible cocktails! With vegetarian and gluten-free options, the Square Grouper's communal bar and large tables provide the perfect opportunity to gather with friends.
10. Bayside Gourmet
Calling all Italian food lovers! At Bayside Gourmet you'll find a top-notch restaurant, pizzeria, bakery, and fully-equipped espresso bar all rolled into one. This family-owned and operated dining establishment offers an amazing variety of breakfast, dinner, and "anytime" dishes - try their smoked fish dip or homemade lasagna at any hour.

Relax comfortably in Bayside Gourmet's indoor seating area, or bask in their beautiful outdoor patio surrounded by lush palms. Both kids and adults will enjoy their retro arcade games. Open at 11 a.m. and closing at various late hours, keep in mind that this hidden gem is closed on Wednesdays.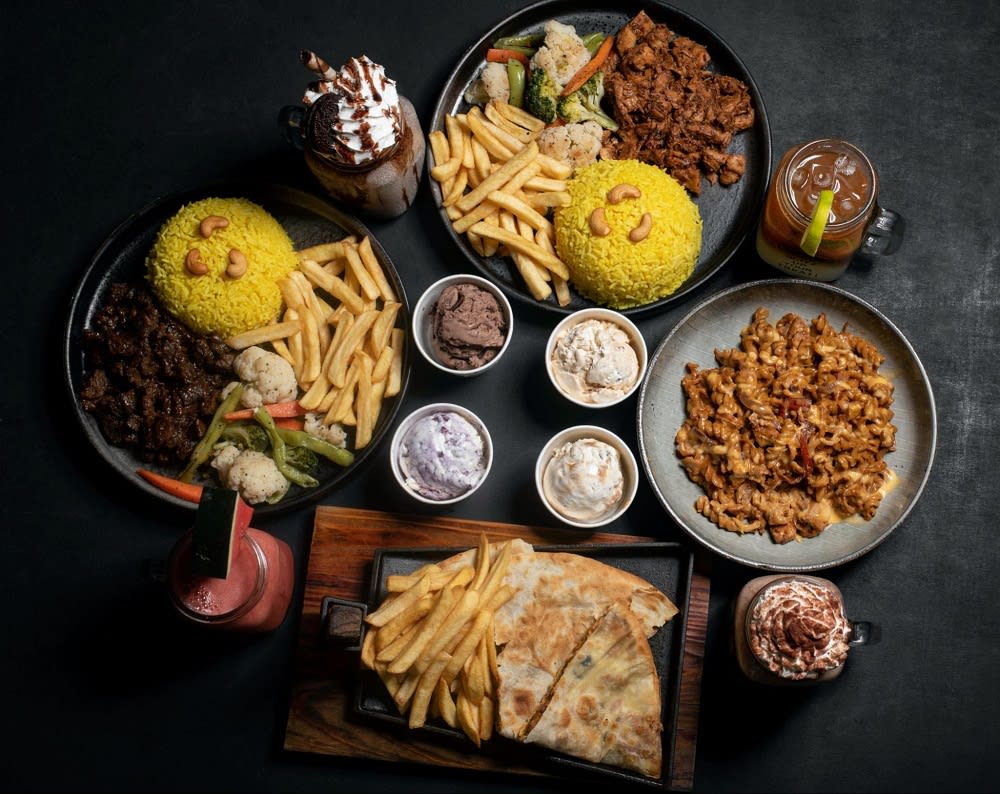 Are you interested in Florida Keys real estate? If so, contact Ocean SIR today. With combined decades of experience in the Florida area, their professional team will walk you through the house-buying process and help you find your dream home in the Keys.